All concerts are held on Sundays at 4 p.m. at St. Patrick's Episcopal Church (3241 Brush Drive, Falls Church, VA 22042)
Concerts are fully funded by donations. A donation of $20 helps us to defray costs, and will allow us to continue to provide fine concerts.
September 9, 2018

Don't miss this incredible season opener!  Amit Peled is BACK! With a talent to make a cello sing, renowned cellist, Amit Peled; and pianist, Noreen Polera will feature a program of their recent recording of Brahms' two cello sonatas titled: "To Brahms, with Love." Mr. Peled will perform with the 1733 Goffriller cello with which Pablo Casals made his famed performances. www.amitpeled.com
September 30, 2018
She totally astonished the Odeon audience last year, Marianna is back!  A top prize winner of international competitions, Marianna will perform complete sets of Debussy's preludes to commemorate the centennial of Debussy's death.
We promise you will love it. This enchanting music and Marianna's dazzling performance, depth of expression, and beauty of tone, will take you on an amazing journey of music and magic. www.prjevalskaya.com
November 11, 2018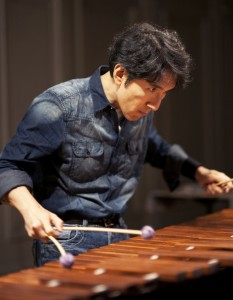 If you ever witnessed Makoto perform, we are certain you will come back. If you haven't, you really should not miss this entertaining treat. Makoto's amazing dexterity and musicality makes the marimba sound like the finest piano or orchestra while presenting a visual treat. Makoto continues to explore every potential and possibility of marimba through his original transcriptions and premiers by notable composers. This concert features music by Bach and Bernstein as well as pieces specially composed for Makoto. www.makotonakura.com
February 3, 2019
SONOS
Rachel Franklin, piano; Christian Tremblay, violin; Jonathan Miles Brown, bass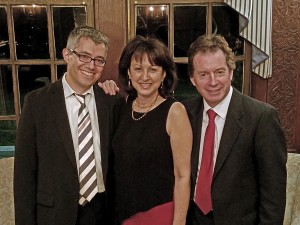 SONOS is Chamber Music with a Twist. Led by acclaimed pianist Rachel Franklin and featuring the consummate talents of violinist Christian Tremblay and fretless bass player Jonathan Miles Brown, SONOS is a unique classical and jazz ensemble that blurs the edges between classic chamber works and jazz improvisation. We are delighted SONOS is making their debut with the Odeon Chamber Music Series, and invite you to explore the fascinating connections between composers such as Gershwin and Ravel and improvisers like Monk and Mingus, all complemented by witty commentary and compelling stories. It will be a refreshing session you won't forget!  www.rachelfranklin.com
March 3, 2019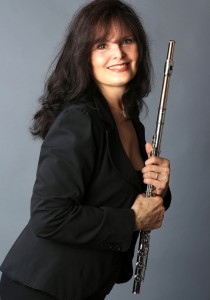 One of our favorite Odeon performers, Karen Johnson is back!  This program features pieces written by women composers who have been inspired by the magical sound of the flute in solo performance or in ensembles. The program will include music by  Catherine McMichael, Yuko Ubayashi, and Ali Ryearson.   www.karenflute.com
April 28, 2019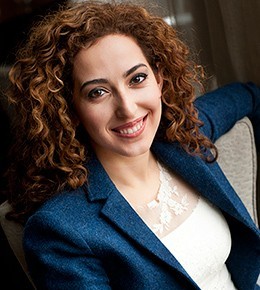 Sara Daneshpour was 3rd prizewinner of the 2017 Arthur Rubinstein International Piano Competition, along with many other International competitions. Her virtuosity, artistry, colors, beauty of her sound will guarantee to stun you. The program for this concert includes works by Mozart, Prokofiev, Bach and Chopin. Welcome back to Odeon, Sara!  http://saradaneshpour.com
June 2, 2019
This fabulous vocal ensemble consists of members of the Washington National Opera Chorus.  Original, vibrant, and sassy, Classical FX needs no other special effects to grab and hold your attention.  They always surprise and delight the audience with a vocal ensemble you won't hear anywhere else.  Their wide repertoire of music from familiar American folk songs, spirituals, Broadway, European art songs, and opera.  What a way to end the season and kick off your summer! http://classical-fx.com