All concerts are held at St. Patrick's Episcopal Church (3241 Brush Drive, Falls Church, VA 22042)
Concerts are fully funded by donations. A donation of $20 helps us to defray costs, and will allow us to continue to provide fine concerts.
Sunday, November 21, 2021 at 4 p.m.

Brother and sisters, Suliman Tekalli, violin; and Jamila Tekalli, piano; have been playing together since they were kids. They bonded by a sizzling musical connection, capable of holding their listeners spellbound.  We welcome them for their 3rd appearance! Wonderful season opener after the pandemic.
Sunday, January 23, 2022 at 4 p.m.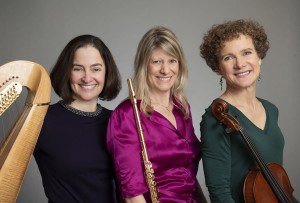 The Beau Soir Ensemble consists of  Carol Bean, flute; Ruth Wicker, viola; and Michelle Lundy, harp. The group is dedicated to the performance of standard and contemporary chamber music repertoire spanning a variety of genres. Welcome to Odeon!
Sunday, May 1, 2022 at 4 p.m.

Trio Peridot consists of Laura Kobayashi, violin; Kenneth Law, cello; and David Kosutic, piano. The trio is passionate about not only performing standard piano trio repertoire but also music by women and composers of African descent.  The program for this concert will include music by Haydn, Dvorak, Nabors, and Tailleferre. Welcome to Odeon!
CANCELED!
(Sunday, May 15, 2022 at 4 p.m.)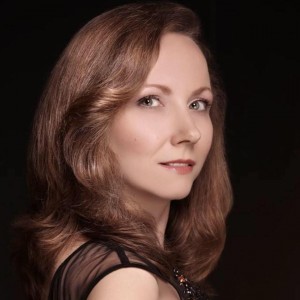 Marianna totally astonished the Odeon audience twice already. A top prize winner of international competitions, Marianna's dazzling performance, depth of expression, and beauty of tone, will take you on an amazing journey of music and magic. The program for this concert will include works by Scriabin to commemorate 150 years after his birth.
Sunday, June 5, 2022 at 4 p.m.
Sara Daneshpour, pianist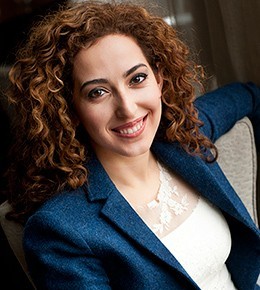 Sara Daneshpour is an International pianist. She won the 3rd prize at the 2017 Arthur Rubinstein International Piano Competition among many other competitions. Sara will astonish you with her artistry and virtuosity. So thrilled to have her back at Odeon again!
Sunday, June 19, 2022 at 4 p.m.
Classical FX (Vocal ensemble)

Odeon's favorite, this fabulous vocal ensemble consists of members of the Washington National Opera Chorus: Denise Gulley, soprano; Terri Malone, mezzo soprano Tim Augustin, tenor; Matthew Joe Minor, Bass-Baritone; and a pianist, Susan Ricci Rogel.   Original, vibrant, and sassy, Classical FX needs no special effects to grab and hold your attention.  They always surprise and delight the audience with a vocal ensemble you won't hear anywhere else.  Their wide repertoire of music from familiar American folk songs, spirituals, Broadway, to European art songs, and opera.  What a way to end the season, celebrate Father's Day, and kick off your summer!