All concerts are held on Sundays at 4 p.m. at St. Patrick's Episcopal Church (3241 Brush Drive, Falls Church, VA 22042)
Concerts are fully funded by donations. A donation of $20 helps us to defray costs, and will allow us to continue to provide fine concerts.
September 29, 2019
 
What a terrific way to start our 20th season with this fabulous performer who has performed for Odeon audience many times!  From Spain, Daniel del Pino is one of the leading concert pianists in the international scene, and a personal favorite.  Please come celebrate the opening of 2019-20 season with Daniel!
October 20, 2019
Our 20th season celebration continues with another remarkable pianist who has performed for Odeon several times! Rachel recently won the first prize of the 2018 International Bach Competition in Leipzig.  Don't miss!
November 17, 2019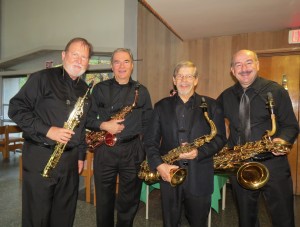 WSQ is back to celebrate our milestone! The group has been delighting the community in the Washington, D.C. Metropolitan area for more than 40 years! They arrange music written for organ, string quartet, orchestra, and others, for saxophones- and they sound as if the music was written for them! You'll also enjoy the witty commentary by Rich Kleinfeldt, founder of WSQ and a host on WETA radio. It's amazing to hear the rich, full sound that four saxophones can produce!
January 12, 2020
Vyacheslav Gryaznov, pianist
  
Vyacheslav (Slava) Gryaznov is an international concert pianist and composer of international reputation.   His concert arrangements are published by Schott.  Don't miss this astonishing concert! https://gryaznoff.com/
 Program:
From "Peer Gynt" Morning & Anitra's Dance / Grieg – Gryaznov
English Suite No.2 / J.S. Bach
Suite Bergamasque / Debussy
La Valse / Ravel – Gryaznov
February 23, 2020
We can't have Alon back too many times! Alon Goldstein is one of the most original and sensitive pianists of his generation, admired for his musical intelligence, dynamic personality, artistic vision, and his innovative programming. We are lucky to have the opportunity to hear Alon in this intimate setting again!
Prgram
Overture in French Style in B minor, BWV 831 / J.S. Bach
Sonata no. 14 in C sharp minor, Op. 27 No.2 / Beethoven
Impromptus D.935 No.2 & No.3 / Schubert
"The Masque" from Symphony No. 2 / L. Bernstein
Selected Preludes from Book 2 / Debussy
Argentinean Dances / Ginastera
April 26, 2020
The Youthful J.S. Bach and His Forebears: Featuring Bach's Cantata 106: Gottes Zeit ist die allerbeste Zeit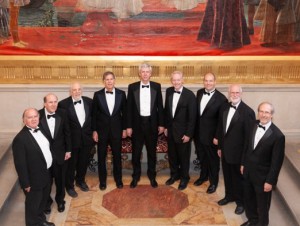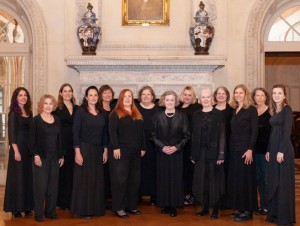 Vocal ensembles Illuminare and Carmina return to the Odeon Concert Series with a captivating program of early music. Founder and director Dr. Vera Kochanowsky has been offering uniquely creative performances of Medieval, Renaissance, and Baroque music to Washington area audiences since 1998. In 2016 Carmina and Illuminare were honored to receive the Choralis Foundation's Greater Washington Choral Excellence "Ovation" Award for Best Chamber Choir, and in 2017 they were nominated in the category of Most Creative Programming.
This concert features one of J.S. Bach's earliest masterpieces, the funeral cantata "Gottes Zeit ist die allerbeste Zeit" written during his brief tennure in Mühlhausen. The twenty-two-year-old Bach gave the work a uniquely "antique" flavor by scoring it for two recorders and two violas da gamba – relatively old-fashioned instruments for the time – along with solo voices, chorus, and continuo. The cantata's Biblical texts offer comfort and promise amid reminders of human mortality.  The group further explores Bach's roots with works by Johann Christoph Bach, Johann Michael Bach, as well as works by Buxtehude, Schütz, and Vierdanck.
Carmina and Illuminare are joined by The Friends of Fasch (the period instrumental ensemble);  Thomas MacCracken, organ and director; Adela Gardavska-Balinma, recorder; Sarah Weiner, recorder; Amy Domingues, viola da gamba; Chelsea Berstein, viola da gamba; Doug Poplin, violincello
May 17, 2020
Music from France and America's own
   
Wait until you hear the Gershwin's magnificent work, Concerto in F by Rachel Franklin, pianist.  Also Alisha Coleman, clarinet will perform Saint-Saëns' Sonata, Debussy's Première Rhapsodie, and Gershwin's preludes. Mariko Hiller, pianist, will collaborate with both artists. What wonderful concert to finish our 20th season! https://rachelfranklin.com/