All concerts are held at St. Patrick's Episcopal Church (3241 Brush Drive, Falls Church, VA 22042)
Concerts are fully funded by donations. A donation of $20 helps us to defray costs, and will allow us to continue to provide fine concerts.
Sunday, October 2, 2022 at 4 p.m.
"Essentially Gershwin!"
Alisha Coleman, clarinet; Rachel Franklin, piano Mariko Hiller, piano
Three jazz loving classical musicians/friends will entertain you with music of Gershwin, Debussy, and tribute to Chick Corea.  The program will feature Gershwin's "Concerto in F for 2 pianos".
Sunday, November 20, 2022 at 4 p.m.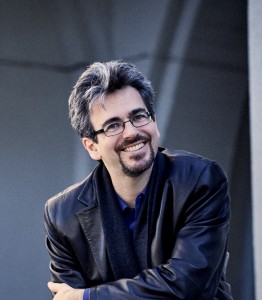 One of Odeon's favorite pianists, Daniel is back! He will present us with the complete Suite Iberia by Albéniz. The piece is considered the composer's masterpiece and is one of the most challenging works for the piano.  A native of Spain, Daniel's interpretation of Spanish music is the best! You are in for a treat!
Sunday, January 8, 2023 at 4 p.m.
Kostov-Su Duo
Lachezar Kostov, cello; Wan-Chi Su, piano
Lachezar, Assistant Principal cellist of the Baltimore Symphony Orchestra, will collaborate with pianist Wan-Chi, a winner of numerous international prizes. Their program will include works by Schubert, Schumann, Franck, and Martinu. Look forward to gorgeous cello and piano music by these fabulous performers!
Sunday, March 26, 2023 at 4 p.m.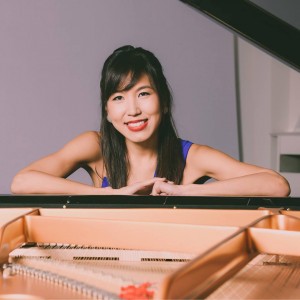 Another of Odeon's favorite pianists, Rachel, is back from Italy!  Rachel is the 1st prize winner of Leipzig Bach Competition, and a prize winner of the Van Cliburn Competition, the Chopin Competition, and others, She will mesmerize us again with her sensitivity, virtuosity, and artistry.
Sunday, April 23, 2023 at 4 p.m.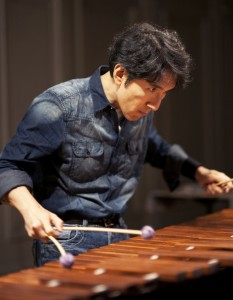 Makoto continues to explore beyond existing music for marimba. His transcriptions of the music of J.S.Bach are marvelous, and his execution is dazzling. Many distinguished composers continue to write music for him.  Makoto is an entertainer as well as an artist; and it is guaranteed that you will love his performance!
Sunday, May 21, 2023 at 4 p.m.
(Early Music Vocal Ensembles)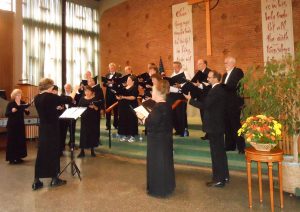 Early Music Vocal Ensembles, Carmina (mixed choir) and Illuminare (women's ensemble) return to Odeon! After this concert, the founder and director of the ensemble, Dr.Vera Kochanowsky, is retiring . She has directed uniquely creative concerts of Medieval, Renaissance, and Baroque music in the Washington area for 25 years. Thank you Vera for your devotion to sharing early music with this community.