All concerts are held on Sundays at 4 p.m. at St. Patrick's Episcopal Church (3241 Brush Drive, Falls Church, VA 22042)
Concerts are fully funded by donations. A donation of $20 helps us to defray costs, and will allow us to continue to provide fine concerts.
September 17, 2017
Spirito Piano Duo

Spirito Piano Duo consists of pianists Victoria Wyatt & Mariko Hiller. The duo has entertained the Odeon audience with many delightful programs in past.
Program:
Six Etudes in the Form of a Canon / R. Schumann /arr. for two pianos by C. Debussy
American Dance Suite for two pianos  / Julia Smith
Three Waltzes for two pianos / arranged by G. Anderson
Paganini Variations for two pianos / W. Lutoslawski
"Symphonic Dances from West Side Story" for two pianos / L. Bernstein
October 15, 2017
Sejoon Park, pianist
Sejoon is back!  He has astonished the Odeon audience with his brilliant technique and sensitive musicality several times. Currently an Artist Diploma candidate at the Peabody Institute, Sejoon is a multiple International competition winner.
November 12, 2017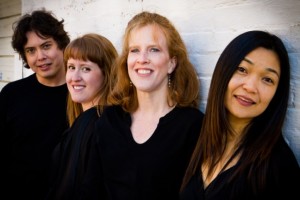 Last Stand Quartet is composed of prominent musicians from the National Symphony Orchestra: Joel Fuller & Alexandra Osborne, violins; Mahoko Eguchi, viola, and Rachel Young, cello. LSQ enjoys sharing passion for chamber music with their audience. Welcome back to Odeon!
Program:
String Quartet No.1, op.12 / Mendelssohn
Oblivion / Piazolla
String Quartet /No. 2, op. 17 / Bartok
January 21, 2018
Mixed Company (Flute, Bassoon & Harp trio)
  
Washington, D.C.'s top musicians, flutist Carole Bean, bassoonist Maude Fish, and harpist  Michelle Lundy will present music of Andre Jolivet's  "Pastorales de Noel", a transcription of 16th Century Lute pieces, and works by Debussy, Faure, Piazzola, Rivera, and Lori Laitman. Welcome to their first appearance with Odeon!
February 11, 2018
Kostov & Valkov Duo (cello & piano)
 
 Cellist Lachezar Kostov & pianist Viktor Valkov are a power duo who create powerful statements and maintain a high energy level throughout their program. Lachezar is Assistant Principal Cellist with the Baltimore Symphony Orchestra. A native of Bulgaria, Viktor is a winner of multiple International Competitions.  Welcome to Odeon!
Check them out on this Youtube video: https://www.youtube.com/watch?v=5M7u2YA81bw
April 8, 2018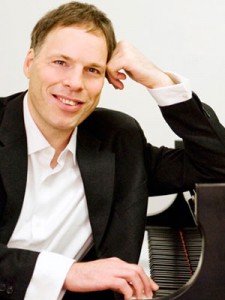 Alon Goldstein is one of the most original and sensitive pianists of his generation, admired for his musical intelligence, dynamic personality, artistic vision, and his innovative programming.  We are lucky to have the opportunity to hear Alon in this intimate setting.  Don't miss this!
May 6, 2018
The Vivaldi Project consists of Elizabeth Field & Allison Edberg Nyquist, violin, and Stephanie Vial, cello. They are often joined by William Simms on lute, theorbo, or baroque guitar; and Anne Trout on string bass.  Praised for its brilliant and expressive playing, The Vivaldi Project presents innovative programs of Baroque and Classical string repertoire that combine scholarship and performance to both educate and delight audiences. You will enjoy their stunning ensemble and artistry.