All concerts are held at St. Patrick's Episcopal Church (3241 Brush Drive, Falls Church, VA 22042)
Concerts are fully funded by donations. A donation of $20 helps us to defray costs, and will allow us to continue to provide fine concerts.
Sunday, September 25, 2016 at 4 p.m.
Amy Schroeder, violin; Keiko Tokunaga, violin Nathan Schram, viola; Andrew Yee, cello
What a treat to open our 2016-2017 season with this incredible group! Prize winners of several international competitions, New York City based string quartet, Attacca Quartet never fail to grab the audience's attention with their passionate performance and musicality. This season, the group will perform for the Washington Performing Arts Society- twice! This concert is your opportunity to hear them in such an intimate setting/ Please do not miss!
Program for this concert will be all works by Beethoven:
String Quartet No. 1 in F Major, Op. 18, No. 1
String Quartet No.9 in C major, Op.59 No.3
String Quartet No. 14 in C-sharp minor, Op. 131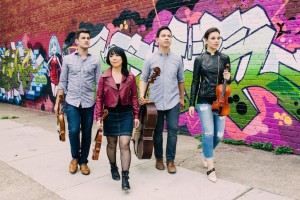 Sunday, October 16, 2016 at 4 p.m.
Reginald Jackson, soprano sax; James Steele, alto sax; Rich Kleinfeldt, tenor sax;                                 Rich Parrell, baritone sax
WSQ has been delighting the community in the Washington, D.C. Metropolitan area for 39 years!  They arrange music written for organ, string quartet, orchestra, to name a few, for saxophones, and make them sound just as if they music were written for them!  You will also enjoy the witty commentary by  Rich Kleinfeldt, founder of WSQ and one of the hosts of WETA radio. It's amazing to hear the rich, full sounds that four saxophones can give!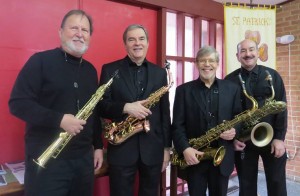 Sunday, November 13, 2016 at 4 p.m.
Welcome back to Odeon!  Prize winner of multiple International piano competitions, Sara Daneshpour is one of the prominent young pianists in the U.S. She is a graduate of the Curtis Institute of Music studied with Leon Fleisher. She earned her Master's degree from the Juilliard School studied with Dr. Yoheved Kaplinsky. Look forward to her artistic and brilliant performance!  http://saradaneshpour.com/
Program
Suite in a minor /Rameau
Gaspard de la nuit /Ravel
Barcarolle /Chopin
Sonata no.2 /Rachmaninoff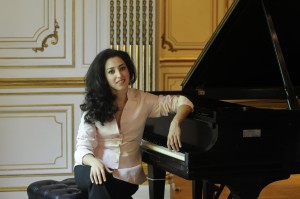 Sunday, January 22, 2017 at 4 p.m.
Denise Gulley, soprano; Terri Malone, mezzo soprano Tim Augustin, tenor; Matthew Joe Minor, Bass-Baritone
This fabulous vocal ensemble consists of members of the Washington National Opera Chorus.  Original, vibrant, and sassy, Classical FX needs no other special effects to grab and hold your attention.  They always surprise and delight the audience with a vocal ensemble you won't hear anywhere else.  Their wide varieties of repertoire music from familiar American folk songs, spirituals, Broadway, European art songs, and opera. All performed with pizazz, heart, and polish! It's hard to stay in your seat for Classical FX!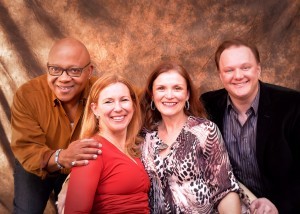 Sunday, February 12, 2017 at 4 p.m.
Dancing Heart
Karen Johnson, flute;  Mariko Hiller, piano; Bryan Bourne, trombone;
"Dancing Heart"  always entertains the audience with an exciting, innovative program to deeply involve audience.  For this concert, they will present the program a tribute to J. Reilly Lewis, an incredible music leader who inspired musicians and singers in the Washington Metropolitan area. Their selections will include Bach flute and piano Sonata in B minor, Eric Ewazen's  'Elizabethan Songbook', Vaughan William's "Suite de Ballet", jazz selections, and more!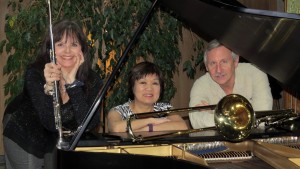 Sunday, April 30, 2017 at 4 p.m.
Suliman Tekalli, violin & Jamila Tekalli, piano
They surely astonished the audience 2 years ago at Odeon!  The Tekalli Duo has performed internationally across the Americas and overseas, leaving audiences breathless by their depth of individual technical mastery as well as their shared musical intuition. Highly versatile in their performing capacities, Tekalli Duo has appeared as duo soloists with orchestra, recitalists, educators, and American musical ambassadors abroad. Their diverse ethnic background greatly influences their passion to connect the world through the language of music.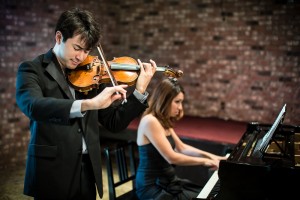 Sunday, May 14, 2017 at 4 p.m.
Rachel Naomi Kudo, pianist
Ms. Kudo is a multiple prize winning pianist including Chopin Competition in Warsaw. We have a treat for Odeon's season closer in this amazing artist!  You will be sorry if you miss this concert!
Program:
Bach French Overture BWV831 /J.S. Bach
Toccata on "L'homme arme' / Marc-Andre Hamelin
Barber Sonata Op.26 in E flat minor / S. Barber
Sonata No.18 Op.31 No.3 in E flat major / Beethoven
Sonata No.32 Op.111 in C minor  / Beethoven