Upcoming Concert
April 28, 2019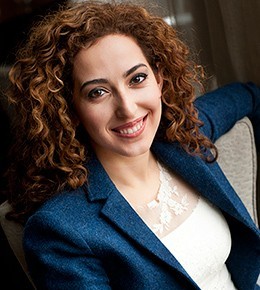 Sara Daneshpour is one of the most sought after pianist.  She was 3rd prizewinner of the 2017 Arthur Rubinstein International Piano Competition, and prizewinner in many other notable international competitions. Her virtuosity, artistry, colors, beauty of her sound will amaze you. Don't miss her!
http://saradaneshpour.com
Program:
Prelude & Fugue in g minor / J.S. Bach
Transcription on Sleeping Beauty / Tchaikovsky & Pletnev
Sonata in F major / Mozart
Barcarolle / Chopin
Gnomenreigen / Liszt
Etude-tableau op. 39 no.1 / Rachmaninoff
and more
All concerts are held at Saint Patrick's Episcopal Church (3241 Brush Drive, Falls Church, VA 22042)
Concerts are fully funded by donations.  A donation of $20 helps us to defray costs, and will allow us to continue to provide fine concerts.
Join us for a wine and cheese reception to socialize with music fans and meet the artists.