Upcoming Concert
Sunday, April 30, 2017 at 4 p.m.
Tekalli Duo
Suliman Tekalli, violin & Jamila Tekalli, piano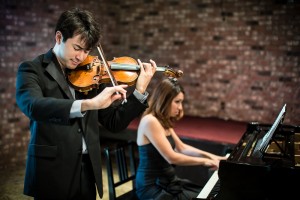 These siblings, both prize winning, prominent musicians, bonded by a profound musical connection, hold their listeners spellbound with talent and innovation.  Two years ago they dazzled our Odeon audience.  Welcome back!
Program:
Sonata K. 526 in A major / Mozart
Violin Sonata No.2 op.94 / Prokofiev
"Jhula Jhule" / Reena Esmail
Violin Sonata /Claude Debussy
A selection of Tekalli Duo transcriptions
Tzigane / Ravel
Sunday, May 14, 2017 at 4 p.m.
Rachel Naomi Kudo, pianist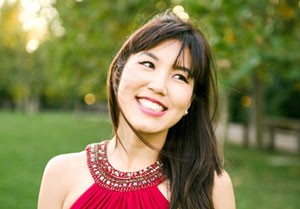 What a treat to close Odeon's season with this amazing artist! Ms. Kudo is a multiple prize winning pianist including Chopin Competition in Warsaw.  Don't miss!
Program:
Bach French Overture BWV831 /J.S. Bach
Toccata on "L'homme arme' / Marc-Andre Hamelin
Sonata Op.26 in E flat minor / S. Barber
Sonata No.18 Op.31 No.3 in E flat major / Beethoven
Sonata No.32 Op.111 in C minor  / Beethoven
All concerts are held at Saint Patrick's Episcopal Church (3241 Brush Drive, Falls Church, VA 22042)
Concerts are fully funded by donations.  A donation of $20 helps us to defray costs, and will allow us to continue to provide fine concerts.
Join us for a wine and cheese reception to socialize with music fans and meet the artists.