All concerts are held at St. Patrick's Episcopal Church (3241 Brush Drive, Falls Church, VA 22042)
Concerts are fully funded by donations. A donation of $20 helps us to defray costs, and will allow us to continue to provide fine concerts.
Sunday, September 17, 2023 at 4 p.m.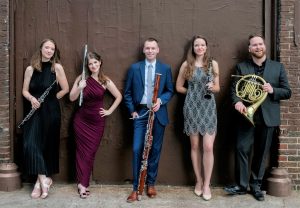 District5 is a Washington DC-based wind quintet that specializes in original and creative programs. Members are; Laura Kaufman Mowry, flute; Alison Lowell, oboe; Amy Eich, clarinet; Matthew Gregoire, bassoon; and Josh Thompson, French horn. The group is celebrating their 10th season this year presenting the program titled: "Hopelessly Romantic". Experience the passions and pitfalls of love as District5 guides you through a humorous evening of tantalizing works by Hector Berlioz, Cecil Chaminade, Franz Liszt, Amy Beach, and more!
October 15, 2023 at 4 p.m.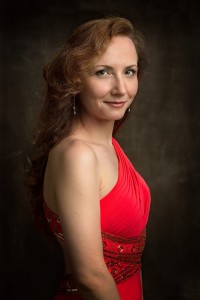 One of Odeon's favorite pianists, Marianna is back from Spain! She has astonished the audience at each appearance. Marianna's dazzling technique, depth of expression, and beauty of tone, will take you on an amazing journey of music and magic. Please don't miss!
November 19, 2023 at 4 p.m.
Dancing Heart Ensemble
Karen Johnson, flute; Bryan Bourne, trombone; Mariko Hiller, piano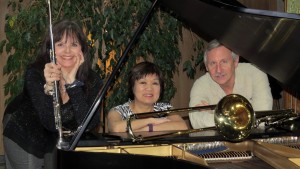 Dancing Heart Ensemble entertains the audience with exciting, innovative programs and the unique ensemble of flute, trombone and piano. The program for this concert is titled "Mozart to Milonga". The group will take you to the journey of exquisite classical music to exciting Latin rhythm with works by Mozart, Beethoven, Jobim, Peña, V. Coleman, J. McGrath and more!
January 7, 2024 at 4 p.m.
Amit Peled, cello & Seonmi Lee, piano
April 14, 2024 at 4 p.m.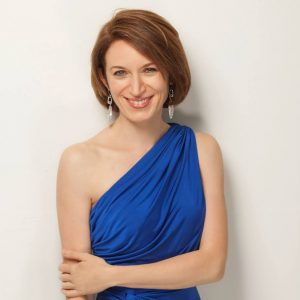 "formidable…both accurate and with rarely seen joy." BBC Tatiana is an internationally acclaimed pianist as soloist and collaborative musician. Her program "The Magic of the Miniature" will include works by Schubert, Granados, Gershwin and Schumann. Welcome to Odeon, Tatiana!
May 5, 2024, 4 p.m.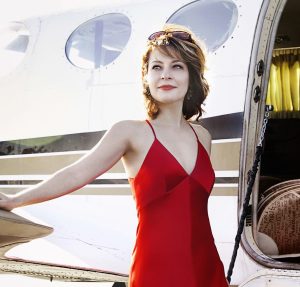 A prize winner of several International competitions, Romanian-born violinist, Ms. Muresanu is on the faculty at University of Maryland. She will present "Four Strings Around the World" for this concert. It is a program of global resonance celebrating the diversity of cultures through the unifying voice of solo violin, with music inspired by the folklore of the world. Please look forward to this unique and fascinating program by the superb violinist.
June 16, 2024, 4 p.m.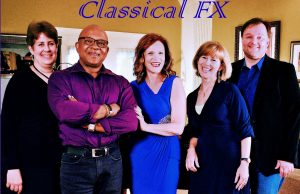 Odeon's favorite, this fabulous vocal ensemble consists of members of the Washington National Opera Chorus: Denise Gulley, soprano; Terri Malone, mezzo soprano Tim Augustin, tenor; Matthew Joe Minor, Bass-Baritone; and a pianist, Susan Ricci Rogel. Original, vibrant, and sassy, Classical FX needs no special effects to grab and hold your attention. They always surprise and delight the audience with a vocal ensemble you won't hear anywhere else. Their wide repertoire of music ranges from familiar American folk songs, spirituals, Broadway, to European art songs, and opera. What a way to end the season! Celebrate Father's Day, and kick off your summer!